SeaLife ReefMaster DC250 Review
SeaLife ReefMaster DC250 Review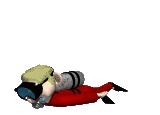 Review posted 10/01/03

Click on the DC250 for a QuickTime VR tour



The SeaLife ReefMaster DC250 is a entry-level 2-megapixel digital camera for use on land or under the water. It's rated waterproof to 200 feet when mounted in the included housing and can be set to one of three different automatic exposure modes: Land, Sea or Sea w/external flash. The "Sea" modes set the camera for optimal color reproduction in the deep blue. The DC250 is the basic 2-megapixel model that doesn't allow for changing modes or accessing a lot of the camera's other controls while underwater. While the more expensive 3-megapixel DC310 gives you more control over the camera's functions.
The Reefmaster cameras feature a bright yellow, rubber armored outer housing and large non-slip grip areas to make them durable and easy to use when wet. They also feature an Instant Delete function -- after taking a picture it is displayed on the color LCD along with a "Delete Current?" prompt for 4 seconds. If you like the shot - just wait a few seconds. If you don't like it, simply hit the shutter again and it's deleted. This makes it easier and faster to keep only the shots that you want!
The 1.5-inch color LCD makes it easy to review images and access the menus. Get long battery life using lithium CR-V3 or high-capacity AA rechargeable NiMH batteries. The dc250 can also be enhanced with SeaLife accessories like macro and wide angle lenses, and external flash units. The perfect gift for the warm-water tropical vacationer or diver in your family! They also make great cameras for those engaging in water-based sports or extreme weather conditions.

And don't forget that the camera comes out of the housing and can be used liked any other digital camera when you're not diving or snorkeling. The dc250 is an easy to use camera that can create photo-quality 5 x 7-inch prints and is small enough to fit in your pants pocket.

ReefMaster dc250 Features
2-Megapixel CCD, creates up to 1600x1200 images
Land Mode, Sea Mode and Sea Mode w/External Flash
U/W case is depth tested to 200 feet
Sea modes generate vivid colors in low light
Review and Instant delete option in both Sea Modes
1.5-inch color TFT monitor
Automatic TTL exposure control in 3 programs
Normal and Macro focus modes
Adjustable ISO speed, white balance and exposure compensation
Automatic power save mode to extend battery power
Expandable with ReefMaster lenses, flashes and accessories
Powered by 2xAA batteries or a CR-V3 battery
8MB internal memory expanudable with optional SD cards
USB connectivity and Video Out

The ReefMaster dc250 outfit is available now and includes: 2-Megapixel dc250 digital camera, Underwater housing, wrist and safety strap, CD with MGI Photo Suite software, USB cable, Video cable, Care Kit with anti-fog desiccant cartridges, Full color manual, Detailed instruction book, Soft case for inner camera.



Physical Views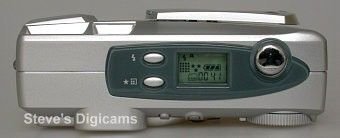 The dc250 is -not- waterproof unless it's inside of the underwater case.
Reefmaster dc250 Specifications
Rated Depth:
200 ft.
Effective Pixels:
2 Megapixels
Image Quality:
3 levels: Fine, Normal, Basic
Image Sizes:
1600 x 1200, 800 x 600
File Format:
JPEG, EXIF 2.1
Exposure Modes:
Land, Sea, Sea w/external flash
Lens:
Fixed focal length: 5.6mm Focal range: Standard--0.7m~infinity; Macro--0.3m~0.8m / F-number: 2.8/5.6
Focus Modes:
Focus range: 3 feet to infinity
2 feet to infinity underwater
Macro - 1 to 3 feet
Exposure Compensation:
-1.8 to +1.8EV in 0.3EV steps
Digital Zoom:
Yes, 2X
TTL Exposure Control:
Aperture: f/2.8 or f/5.6
Shutter speeds: 1/10 sec.~1/1000 sec. (Will vary depending on Land & Sea exposure program setting)
Shot-to-Shot:
approx. 4 seconds in Land mode w/out flash
approx. 8 seconds in Sea mode w/flash
White Balance:
Auto, Daylight, Cloudy, Fluorescent, Tungsten
Flash Modes:
Auto, on, off, pre-flash Red Eye reduction
Self timer:
10 seconds
Slide Show:
YES
Color LCD:
1.6 inch color TFT monitor
Data LCD:
n/a
Optical Viewfinder:
Yes, with 85% frame coverage
Memory:
8 MB builtin
plus optional Secure Digital card (up to 256 MB)
Number of pictures:
Storage for an 8MB SD memory card at 1600x1200 pixels: Fine: 10 images; Normal: 15 images; Basic: 20 images

Connectors:
Video/USB/DC IN
Video Signal:
NTSC or PAL selectable
Playback Features:
Single image, image with information, multi-image 3x3 thumbnails, slideshow, delete, DPOF
Power:
2 x AA alkaline, NiMH (recommended), lithium
or one CR-V3 type lithium
Dimensions (WxHxD):
4.4 x 1.6 x 2.2 inches
112 x 41 x 56 mm
Weight:
5.2 oz / 150 g (without batteries and SD card)
Dive Easy Housing (SL113)
Depth Rated:
200 ft. (60m)
Construction:
Fully rubbered armored for water and shock protection
Grips:
Soft rubber
Hardware:
Stainless Steel
O-ring:
Yes, on lid - Teflon coated
Closure:
single latch
Leak Check:
Window let's you see if housing leaks while underwater
Lens Port:
Optical glass port accepts auxilliary macro or wide angle lenses
Specifications as represented by the manufacturer
Visitors of Steves can visit the stores below for real-time pricing and availability. You can also find hot, soon to expire online offers on a variety of cameras and accessories at our very own Camera Deals page.