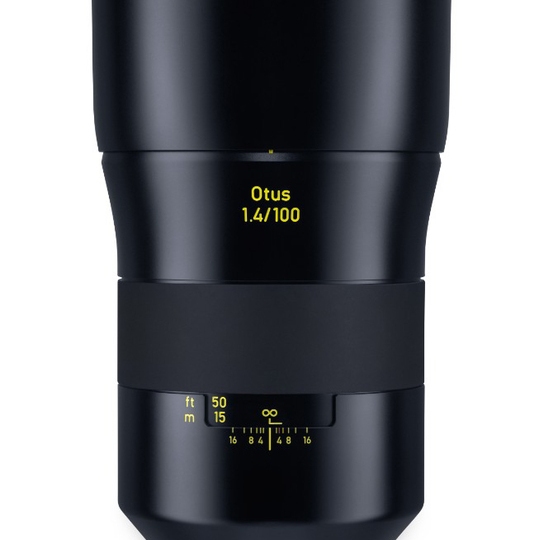 Zeiss has detailed its latest Otus series lens, the Otus 1.4/100 for Canon & Nikon Full-Frame DSLR Cameras. Units are rolling out now for an MSRP of $4,500.


"The extremely high imaging performance and reliable production quality set the ZEISS Otus 1.4/100 apart in this class of lenses," says Björn Pados, Product Manager for ZEISS Camera Lenses. "ZEISS' comprehensive expertise and many years of experience went into developing the lens. The images captured with a ZEISS Otus lens in combination with a high-resolution, full-frame DSLR camera are on par with those created using a medium format system."


The Otus 1.4/100 is a tele focal length lens with an optical design consisting of 14 elements in 11 groups, including aspheric lenses and special glass materials to help reduce chromatic aberrations and distortion. In addition, the device features a full-metal housing, precise manual focusing, and Zeiss' T* anti-reflective coating to minimize stray light. A lens shade and protective caps are included in the package as well.
Focal length - 100 mm

Aperture range - f/1.4 - f/16

Lens elements / Groups - 14/11

Focusing range - 1,0 m (39.37″) - ∞

Free working distance - 0,83 m (32.68″) - ∞

Angular field* (diag. / horiz. / vert.) - 24,1° / 20,2° / 13,6°

Diameter of image field - 43 mm (1.69″)

Flange focal distance - ZF.2: 46,50 mm (1.83″), ZE: 44,00 mm (1.73″)

Coverage at close range (MOD)* - 206 x 309 mm (8.11 x 12.17″)

Image ratio at MOD - 1:8.6