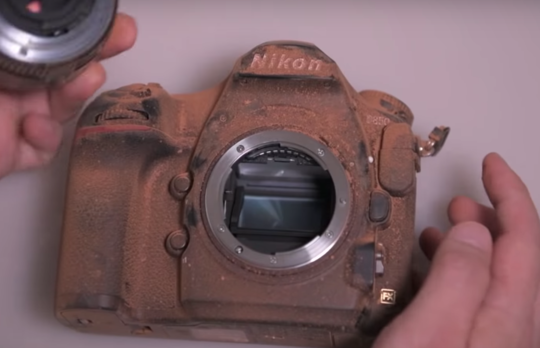 Every camera manufacturer tests their products to make sure they're as advertised. Some cameras boast some pretty astounding reliability numbers, that they don't always live up to.
Nikon, however, not only make sure that your D850 will work as advertised... they might actually be underselling it's durability a bit.
Nikon Asia released this really interesting video where they show how they put the D850 through its paces to make sure you're getting the camera they promised you.
They tested the D850 for rain, humidity, dust, dirt, impacts and more. The magnesium alloy and carbon fiber body are made to withstand and protect the expensive internal elements from sudden jolts and drops. It's been weather and dust sealed and even though the camera is rated to be fully operational in extreme temperatures from 32 degrees F all the way up to 104 degrees F. But based on the video above, it may function just fine in lower or higher temperatures than that. Again, they're not advertising that it's rated for those types of temperatures, but it doesn't look like it's a problem.
When they tested the D850 for weather sealing against dust and water, they simulated rain coming at the camera from every direction... and it never leaked. Look at this image from the video showcasing the inside of the camera after it was abused by water and dirt.
It looks completely dry on the inside and exactly like it would look like when the camera was new.
The camera that the D850 has most been compared to has been Sony's, high-end A7R III. The Sony mirrorless camera is lighter and easier to carry... but it's not weather sealed as well as the Nikon D850 is. In fact, there are several videos online of people showing water from rain getting into the battery compartment and shutting down the camera.
That's not going to happen with the D850 unless your battery door is open.
So, if you're on the fence as to what high-end camera you're going to buy, go rent a few at a camera store and try them out for a few days, then ask yourself what kind of shooting you plan on doing. If you're just going to be shooting in a studio, weather sealing might not matter to you. However, if you're going to be out in climate weather... you might want to make sure your gear will survive.