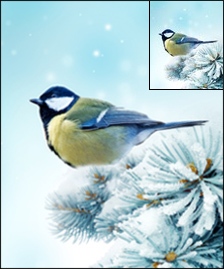 There are times, especially for making posters and other highly visible printed versions of your pictures, when you need to scale up your photos. Simply resizing the shot in Photoshop or another editing program just won't do the trick though - you're left with artifacts and poor resolution.
That's where AKVIS Magnifier comes into play. Magnifier takes the picture and uses complex algorithms to determine what needs to be filled in. This, coupled with the new Remove Noise parameter, can get you clearer pictures at sizes of up to 30,000 x 30,000 pixels.
If you already own AKVIS Magnifier, you can pick up version 6.0 for free. Those new to the program can check out a ten day free trial or pick it up at a price of $129.
Visit Akvis.com for more details.