Hands-On Comparison: Nikon Z7 vs Sony a7R III
Hands-On Comparison: Nikon Z7 vs Sony a7R III
Nikon is touting its Z series as "the beginning of a new chapter for the photo industry." So far, it looks like they're delivering as promised with two impressive mirrorless bodies, the Z7 and the Z6, a family of new lenses, and an adapter that will let Nikon users mount any Nikon lens to these new bodies, making the Z-series a truly extensive system.
The Z7, specifically, is in direct competition with the Sony a7R III. In fact, it's Nikon's answer to the highly popular body. So we wanted to compare the two to see which one fares better.
Sony a7R III with Sony FE 24-70mm F4 ZA OSS
Bear in mind, however, that the Nikon Z7 won't be out until September and we only got to test it for a few hours with a pre-production body and lens and, at this time, there's no way to process Z7 RAW files. Therefore, you must consider these our initial assessments and observations, which we might update when we actually get to test the camera and its lenses in the field.
QUICK TAKES
Nikon Z7 - Slightly smaller and lighter, Nikon has an impressive 55mm mount and a 45.7MP full-frame sensor. It feels great in your hands, boasts better accessibility, and has a deeper, warmer color reproduction. It's also built for speed and rugged conditions.
Sony a7R III - Though Sony has a more complex set of menus, it also handles beautifully. It has a 46.1mm mount and a 42.4MP full-frame sensor. It features some weather sealing, but not enough for extreme conditions. However, the AF system is great with locking on to subjects and keeping their eyes sharp as a tack.
KEY SIMILARITIES
Here are the primary similarities between the Nikon Z7 and the Sony a7R III:
IBIS: Both the Z7 and the a7R III have a 5-axis in-body image stabilization that work beautifully.
Silent Shooting: To eliminate unnecessary shake when taking photos or to suppress mechanical noise when shooting videos, both bodies boast a silent shooting mode.
4K Videos: Both cameras feature 4K/30p recording, as well as 1080/120p.
Viewfinder: The Z7 and the a7R III both boast a 3.6M-dot Quad VGA OLED viewfinder.
Connectivity: WiFi and Bluetooth are on hand for both, as well as the Nikon and Sony mobile apps for transferring images to your smartphone and using it as a remote trigger.
KEY DIFFERENCES
Here are the primary differences between the Nikon Z7 and the Sony a7R III:
Mount Size: The Z7 has a massive 55mm mount while the Sony a7R III has 46.1mm.
Image Sensor: The Z7 boasts a whopping 45.7MP full-frame sensor while Sony a7R III is about 3MP smaller at 42.4MP.
ISO Range: Though both bodies have expandable ISO ranges, the Z7 has a 64 - 25,600 range (expandable to 32 - 102,400) while the a7R III has a 100-32000 (Expandable to ISO 50 to 102400).
Card Slot: The Z7 has a single card slot for an XQD card while the a7R III has a dual card slot for SDHC memory cards (UHS-I/II).
AutoFocus: Though both bodies have a hybrid phase-detect and contrast-detect autofocus, the Z7 has 493 phase detection points while the a7R III has 399 phase detection points. The a7R III body does have an amazing EyeAF.
Touchscreen Display: Nikon has slapped on more functionality in the Z7's rear touchscreen display whereas Sony has limited the a7R III's to adjusting the focus area.
Lens Availability: With the new FTZ mount adapter, you can mount any Nikon lens old and new on the Z7. With the LA-EA3 adaptor, you can use A-mount lenses with the a7R III, alongside the E-mount lenses.
BUILD QUALITY & DESIGN
Because we only had a few hours to test the Nikon Z7, there wasn't enough time to physically test the quality of its design and build. It is equipped with extensive weather sealing, made of super durable magnesium alloy, and of course, feature a massive 55mm mount of 55mm.
The Sony a7R III, on the other hand, while also made of magnesium alloy and has decent weather sealing, isn't as weatherproofed as the Z7 seem to be (based on the launch presentation where they showed us the camera surviving snow and freezing temperatures overnight). You can take the camera outdoors, but you will be nervous using it in extreme conditions. Additionally, its mount diameter is considerably smaller at 46.1mm.
Personally, we appreciate the Z7's built for ruggedness design. We might never get a chance to test its endurance limit, but it feels good knowing that it will probably outlive us if we did. If you're more of an adventure and outdoor photographer, you'll want that feeling too.
ERGONOMICS
One of the best things we loved while testing the Nikon Z7 was how natural it felt in our hands, so much so we hardly noticed that we were carrying it around (instead of slinging it over the shoulder). It was our first time using it at the launch, and it didn't feel like we're handling a new, foreign camera body at all.
This body doesn't feel too bulky, and it fits just right whether you have a small or a large hand. It's all thanks to its slightly thinner body, large front grip, and pronounced thumb rest.
It handles really well, though we cannot say for sure that it's better than the Sony a7R III. The Z7 ever so slightly thinner at 67.5mm (to Sony's 73.7 mm), about 3 oz lighter, and has bigger front and back grips to cater to photographers with bigger hands, but Sony is just as easy to carry and handle. There's not a lot of difference there, at least none that would convince you to trade in your a7R III.
When it comes to accessibility, however, we think that the Z7 may have the Sony a7R III beat. Don't get us wrong; the a7R III has a number of customizable buttons and shortcut menus for a seamless shooting experience. But the Z7, to mention a few, has a dedicated ISO button, a quick photo-to-video switch, and a top plate display reminiscent of its DSLR cousins. Additionally, the Z7's rear touchscreen is dramatically more functional.
These are all worth adding to your pro/con list if you are a Sony shooter and considering making the switch. Though you might think about the fact that not only does the Z7 have a menu that isn't as intuitive as we had hoped (admittedly, Sony's menu is much more complicated), but it also has a reversed lens mount, much like the Nikon DSLRs, so the lenses twist the opposite way.
SPEED & AF PERFORMANCE
Sony a7R III with Sony FE 24-70mm F4 ZA OSS
While both cameras boast a hybrid AF system, the Nikon Z7 has 493 phase detection points with 90% sensor coverage and the Sony a7R III only has 399 points, though it also utilizes 425 contrast-detect points.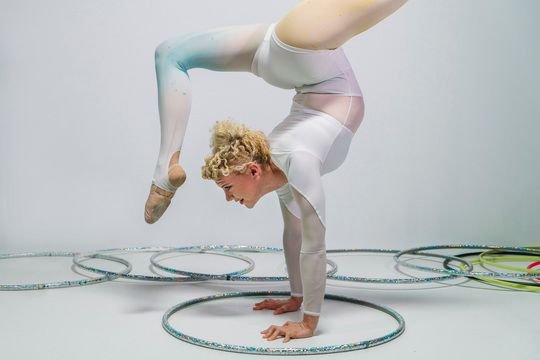 Sony a7R III with Sony FE 24-70mm F4 ZA OSS
Which is better? We found Nikon to be faster and able to keep up with motion better, capturing moving subjects almost flawlessly, but Sony to ace at locking on to your subject's face and eyes. The Z7 does have face detection and AF tracking, and admittedly, it does a fantastic job with locking on that subject especially when you're shooting videos. However, it doesn't seem to be as seamless and intuitive as the a7R III's, which has its incredible EyeAF as an advantage.
IMAGE QUALITY
Sony a7R III with Sony FE 24-70mm F4 ZA OSS
Both cameras have an outstanding performance when it comes to image quality. There are the main differences, of course: to start, the Z7 has a 45.7MP image sensor and a 64-25,600 sensitivity range while the a7R III has 42.4MP sensor and an ISO range of 100-32,000.
However, when it comes to sharpness and capturing detail, the differences are almost negligible. If you want a body that will capture as much detail as possible with edge-to-edge sharpness, you can count on either to deliver.
We have noticed, however, that the a7R III seems more forgiving than the Z7. But bearing in mind that the Z7 is supposed to match the D850's image quality, its dynamic range is supposed to be top-notch. The jury is still out on the dynamic range, and we'll just have to wait until we get our hands on a review unit to properly test it. But it's also worth noting that Nikon says the Z7 has up to 12 stops of dynamic range while the a7R III famously boasts 15 stops.
ISO 64
ISO 100
ISO 200
ISO 400
ISO 800
ISO 1600
ISO 3200
ISO 6400
ISO 12,600
ISO 25,600
Another thing that the a7R III seems to do better is managing its noise factor. The Z7 may have a slightly wider ISO range, but the a7R III does a better job at keeping chromatic and luminance noise at bay. These started to clearly manifest at 3200 on the Z7. Additionally, at 25,600, there's just too much noise to make a great photo. On the other hand, during our testing and review of the a7R III, we found that they don't become noticeable around 6400.
Sony a7R III with Sony FE 24-70mm F4 ZA OSS
One glaring difference between the two is the color reproduction. The Nikon Z7 produces rich, warmer, deeper colors with pink-to-red skin tones. The Sony a7R III, on the other hand, produces the more subdued but brighter hues with yellow-ish skin tones. This part is obviously a matter of personal preference so we'll let you be the judge.
Z7 vs a7R III: SHOULD I MAKE THE SWITCH?
Sony a7R III with Sony FE 24-70mm F4 ZA OSS
Despite the Nikon Z7's gigantic mount, higher resolution, and slightly better ISO range, the Sony a7R III still produces images that are just as crisp, sharp, and extremely detailed. There are considerable differences in the color reproduction, but again, that's really a matter of personal choice. We're impressed by Nikon's ergonomics, but if you own the a7R III and have no issues with its handling, it's not really a reason to switch.
Sony a7R III with Sony FE 24-70mm F4 ZA OSS
Both cameras have their own strengths. For example, the Z7 has outstanding weather sealing so it will survive the punishing weather situations. In the meantime, the a7R III has an extraordinary EyeAF that portrait shooters shouldn't live without. The Z7 has Nikon's long line of lenses at its disposal; the a7R III has the G Master series. The Z7's touchscreen has more functionality; the a7R III has, in our one test, slightly better dynamic range and is $400 cheaper. Both have excellent IBIS, viewfinders, 4K recording, Silent Shooting, and mobile access.
We have a soft spot for the a7R III, and it will probably stay our go-to camera for now. We're impressed by the Z7, but it hasn't impressed us not enough to blow our minds. We're reserving judgment, though, until we actually test it in the real world.
Still, the question remains: should you make the switch? It really boils down to what's most important to you.
Sony a7R III with Sony FE 50mm F1.8
Visitors of Steves can visit the stores below for real-time pricing and availability. You can also find hot, soon to expire online offers on a variety of cameras and accessories at our very own Camera Deals page.